Benefits Summary & Details
Dietitians On Demand offers benefits to all full-time employees. Benefits include full medical coverage (with vision and dental), 401(k) with matching and sick pay. We're excited to offer these benefits to our field employees, and we're sure you have questions about it.
The information below details eligibility requirements, pricing and some FAQs. Here are a few highlights to get you started:
For medical benefits, Dietitians On Demand will contribute 60 percent of the cost of Silver plan for an employee

, and 60 percent of the cost of the Silver plan for dependents.

For the 401(k), employees can easily contribute through a payroll deduction.
If you have a gap in assignments with us, any accrued Sick Pay leave will remain available to you if you return to your next assignment within one year.
While you're out there caring for your patients, we want to care for you. Your health and financial wellness are as important to us as your career satisfaction. View our full benefits summary information below and scroll down to download the information as PDFs.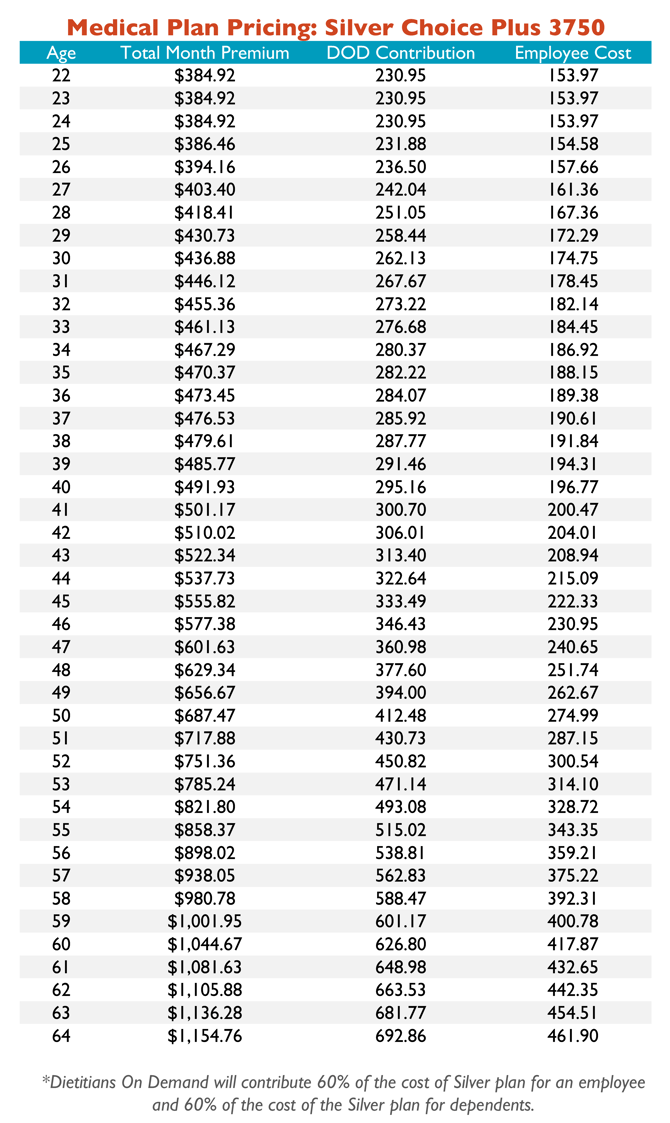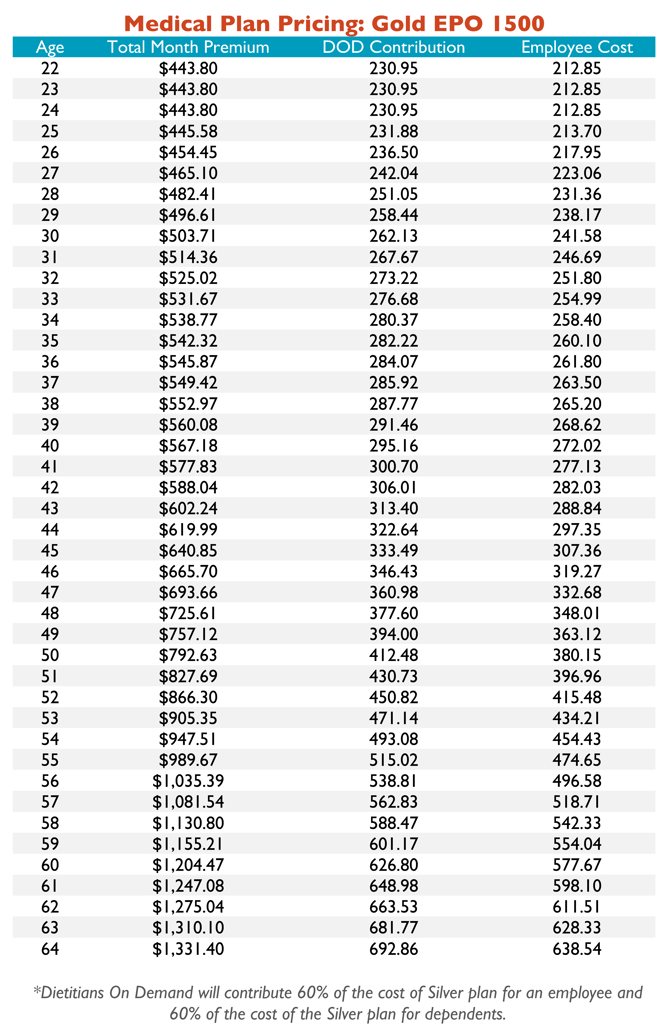 FAQs
How will I know if I qualify for benefits? A member of our team will reach out with registration details when you qualify.
Where will I enroll? Enrollment will be completed through Dominion Payroll. Your total cost will be calculated during enrollment and deductions will start with your first paycheck after enrollment. Once notified of eligibility, you have 60 days to enroll.
How do I view my accrued sick leave? Please contact onboarding@dietitiansondemand.com for an updated sick leave balance.
Can I use my sick leave to care for family members? Employees can use their paid sick leave to care for family members including care for a spouse, child, parent, grandparent or sibling.
Still have questions? Click here to watch our Benefits Overview video